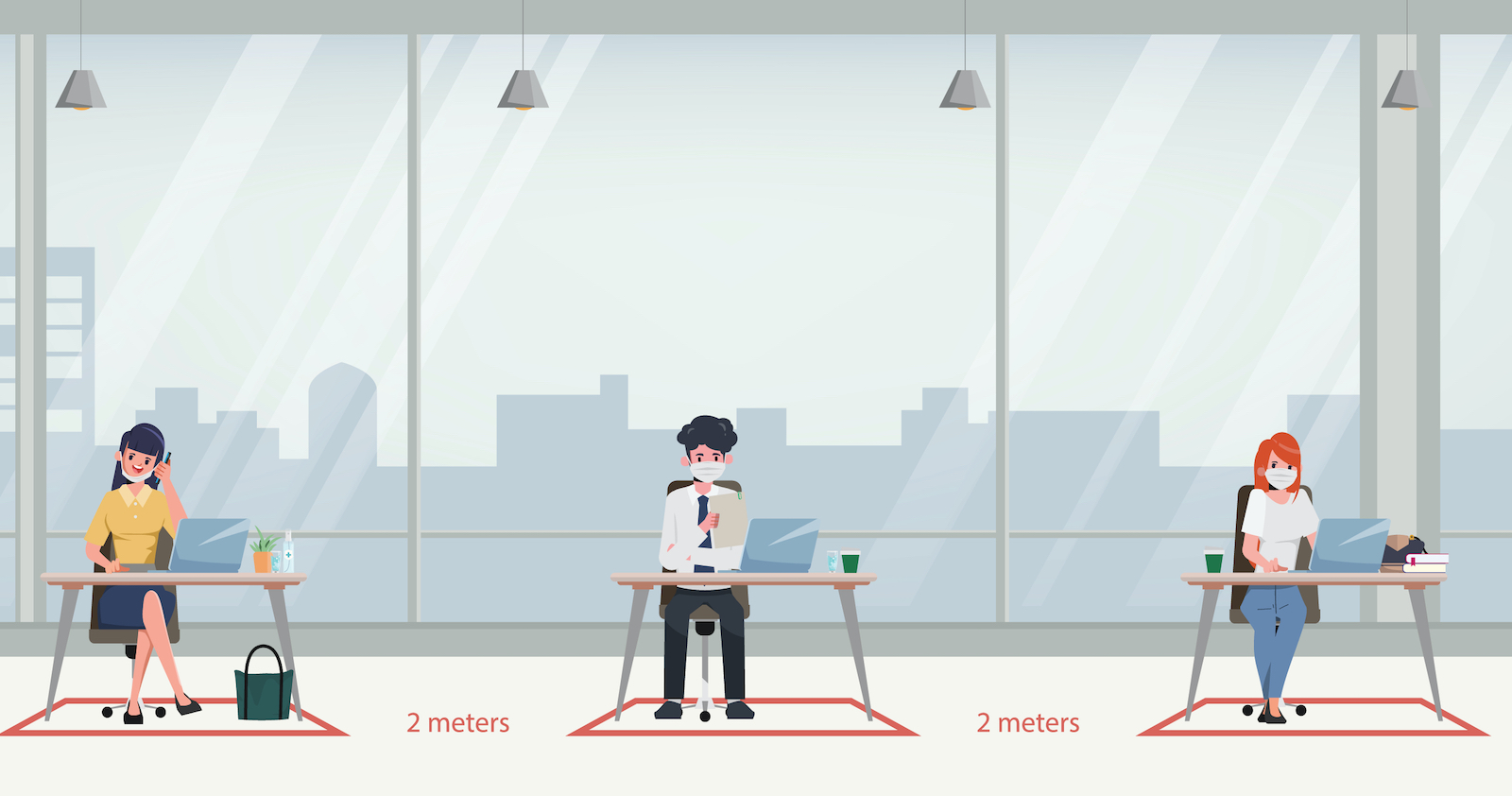 Returning to Work After a Pandemic
Authored by Ayesha Rajan, Research Analyst at Vikriti Management Consulting
Introduction
As the Covid-19 Pandemic continues on in the United States, most companies remain working from home. For many, this change of course has provided a most welcome aspect of flexibility, however, there is still a large number of people struggling to work from home successfully. The crossover between work and home life has left many people unsure of how to draw a line between the two and the added distractions of children or pets can make it hard to fully focus. For this reason, there are some companies that are allowing employees to come into the office while practicing social distancing and lowering occupancy rates. In this article we will explore how this has worked out for some and advice for how you can open your business for those struggling to work from home. 
Body 
One of the industries where a big push to return to the office is being seen is the technology industry. When thinking about this logically, it makes quite good sense – companies throughout Silicon Valley have consistently focused on creating work environments that offer their employees sound outlets to keep their mental health in good shape. With rent being what it is in California, offices provided a good work environment and a good place to take a break. Apple was one of the first companies to start slowly reintroducing employees into the office as early as June. This looked somewhat different than we predicted in one of our earlier articles but in a great way. We predicted smaller office capacities and social distancing but Apple and Google went even further by providing rapid tests to employees before entering the building, as well as temperature checks. Another company, Appian Corp which is a business software company, has created and installed software to ensure social distancing and track potential exposures. On the other hand, the technology industry is also cited as one of the least likely places to enforce going back to the offices which may sound confusing given the above but still makes a lot of sense – they may provide other companies with the tools to go back to the office or they may provide options to returning to the office but because of how proficient their employees are in technology and because so much of the work can be performed on a device, they will likely not require in-office presence for years to come, if ever again. 
Conclusion 
Ultimately, it is important to find a balance that works for those who enjoy working from home and for those who need to separate their work and home life. The balance seems to be simply providing an option for either party and letting them choose how to work. Now that we have all become very comfortable with tools such as Zoom and Teams, there is only upside to providing options. People can work outside, in libraries, in coffee shops or at home; parents can remain on a call while picking their kids up from school and running errands but those who want to work from an office should still be able to! Hopefully we will see businesses offer options to both and an alternative to renting out a lower capacity office space could be renting out a cheaper coworking space or handing out gift cards to local coffee shops!