VIKRITI brings experienced executives from Fortune 500 companies, leaders of corporate initiatives, and advisors from major consulting firms together to support clients in the healthcare, financial, manufacturing, and retail industries.
VIKRITI develops and implements strategic plans, establishes operational rigor, and drives enterprise change by aligning stakeholders with their corporate mission.
Today, we like to believe our employees, team members, and associates are aligned to the corporate strategy. Unfortunately, alignment between an organization and its employees doesn't come naturally. It takes planning, hard work, and most importantly, communication with people.
Just as a coach pulls everyone together to sketch the big play on his clipboard, businesses also need to shift the momentum of the game.
VIKRITI assesses and documents the dynamics of your business, pulls all the stakeholders together in a series of huddles, and aligns your workforce to shift the momentum.
Change is a constant in every field. VIKRITI harnesses the dynamics of change by aligning your teams to succeed in a competitive, evolving marketplace.
Using the VIKRITI Approach, we facilitate conversations, perform strategic analyses, develop strategic and operational playbooks, streamline your business structures, and implement the game-changing play.
Through ongoing communication, benchmarking, and business support, we harness the forces of change to drive your organization toward optimum performance.
The VIKRITI Approach has delivered proven results for start-up organizations and $80 billion industry leaders alike.
VIKRITI helps organizations apply the most challenging project management concepts.
They are committed to customer service and to delivering high quality work. I turn to Jolly for best practices, for her deep knowledge, and for real-world solutions.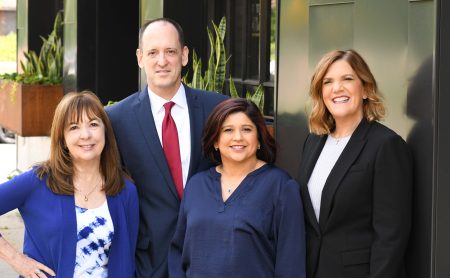 VIKRITI along with its strategic partner GKG Consulting offers consulting services to help companies create a culture that high performers want to be a part of.
VIKRITI and GKG Consulting has partnered to provide consulting services to clients to get talent, keep talent, and grow talent.  GKG Consulting helps clients develop a high performance, successful culture of growth and talent.
VIKRITI and Leading Business Ventures has formed a strategic partnership to help clients develop success in commercialization, innovation strategy, and business development.
VIKRITI and Leading Business Ventures (LBV) has partnered to provide consulting services specializing in venture financing, acceleration, and business development.  They work with clients to enable technology-based ventures through offering analytics, data-driven insights, and a network of domain experts.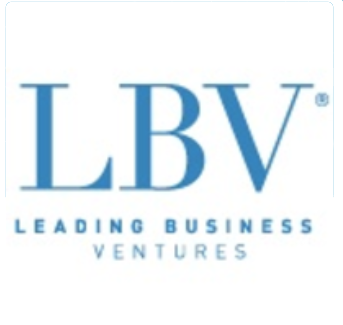 VIKRITI has partnered with Lean RAQA to offer services to construct strong regulatory strategies to establish a competitive advantage.
VIKRITI and Lean RAQA has partnered to enable clients to establish a strong regulatory strategy.  Establishing a strong regulatory strategy is a competitive advantage to help position clients for success in the marketplace.  Contents of a strong regulatory strategy include product classification, itemization of applicable FDA guidance documents, Quality Management system requirements, and analysis and recommendation for test strategies.  Servicing regulatory strategies in the medical devices, drugs, biologics, cosmetics, and food industries.

VIKRITI along with its strategic partner M.ZORO to provide LIfe Sciences Go to Market consulting services.
Expert consultant with 20+ years of experience in the healthcare (delivery, insurance, and device) industry. Bridges all facets of business to build and implement high-impact strategies that can evolve and grow to gain the competitive advantage.

VIKRITI along with its strategic partner ProCFO offers expert financial officers that are networked across industries, verticals, specializations, and situations.
VIKRITI and ProCFO has partnered to implement a systematic, sustainable, and scalable financial system that helps you achieve your goals. Their approach isn't a one-size-fits anybody structure but instead starts by understanding your perspective, learning what your switch is and recalibrating your entire financial system to have a deeper understanding of how things work and fit together.

VIKRITI and its strategic partner RockPaperStar provide exceptional consulting with strategic networking, to be able to make impactful connections, gain confidence, and reach goals.
VIKRITI and RockPaperStar has partnered to accelerate people into motion through networking coaching, sales training, and development.  They provide strategic guidance for clients and organizations to reach their desired results. Services include employee sales coaching, 1:1 coaching, leadership development and networking training.

VIKRITI along with its strategic partners TVS NEXT offers a wide breadth of Technology Services. 
VIKRITI and TVS Next has partnered to enable digital enterprises build next-generation solutions. We bring together  elegant experiences, robust engineering and insightful data strategy combined with our  "commonsensical" approach to help our clients re-imagine and thrive digitally.
Services Offered includes Product Engineering, Assurance, Data and Insight services. Onsite, Offshore and blended models supported,  with multiple locations in the US and India.

VIKRITI along with its strategic partner Well Solution Group offers a wide breadth of Healthcare services. 
VIKlRITI and Well Solution Group has partnered to offer a broad range of Health Cost Management, Quality and Healthcare Analytics services which include Fraud Waste and Abuse/ Payment Integrity, Claim Accuracy, Quality & Affordability Programs, Claim Process and Scalability, Clinical Programs Risk Arrangements Care Bundles, ACO, Capitation, and Network Agreements, Clinical Quality Utilization Management, HEDIS, Stars, Episode Grouping, Post Acute Care, Healthcare Analytics & Metrics, Value & Savings Model, Trends & Forecast.