VIKRITI brings experienced executives from Fortune 500 companies, leaders of corporate initiatives, and advisors from major consulting firms together to support clients in the healthcare, financial, manufacturing, and retail industries.
VIKRITI develops and implements strategic plans, establishes operational rigor, and drives enterprise change by aligning stakeholders with their corporate mission.
Today, we like to believe our employees, team members, and associates are aligned to the corporate strategy. Unfortunately, alignment between an organization and its employees doesn't come naturally. It takes planning, hard work, and most importantly, communication with people.
Just as a coach pulls everyone together to sketch the big play on his clipboard, businesses also need to shift the momentum of the game.
VIKRITI assesses and documents the dynamics of your business, pulls all the stakeholders together in a series of huddles, and aligns your workforce to shift the momentum.
Change is a constant in every field. VIKRITI harnesses the dynamics of change by aligning your teams to succeed in a competitive, evolving marketplace.
Using the VIKRITI Approach, we facilitate conversations, perform strategic analyses, develop strategic and operational playbooks, streamline your business structures, and implement the game-changing play.
Through ongoing communication, benchmarking, and business support, we harness the forces of change to drive your organization toward optimum performance.
The VIKRITI Approach has delivered proven results for start-up organizations and $80 billion industry leaders alike.

VIKRITI helps organizations apply the most challenging project management concepts.
They are committed to customer service and to delivering high quality work. I turn to Jolly for best practices, for her deep knowledge, and for real-world solutions.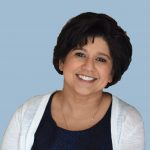 Jolly Nanda
Founder/Managing Member
Jolly Nanda brings a diverse background in Technology, Product, and Operations in the Healthcare, Manufacturing and Retail industry to VIKRITI. Specializing in Change Management and Strategic Operations with proven results in creation and execution of enterprise change management, talent management and business road maps leading to optimization, process re-engineering, Offshoring/Outsourcing, reduction of operating costs and increased customer satisfaction.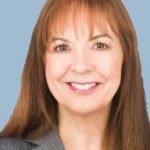 Shelley Grace
Sales and Account Management
Shelley is an adept senior-level revenue growth strategis who can lead teams to achieve challenging goals, and work cross-functionally to ensure coordination both within and across organizations. Shelley has served in executive and consulting roles in sales, marketing and business development at several companies (Optum, IBM, Unisys, AT&T, Renalogic, ThreeWire, Nightingale Informatix, Achieve Health Care Technologies).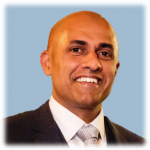 Vik Basappa
Principal Consultant
Forward-thinking technology leader with innovative and entrepreneurial mindset. Proven record of high-impact success, delivering world class digital solutions in cross-functional team environments for Fortune 500 and SME companies across major industry verticals – Retail, FMCG, Consumer, Fashion, Electronics, TMT, Education, Healthcare, Manufacturing and Not-for-Profit.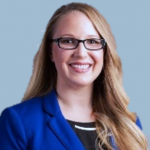 Elisha Freisema
Executive Consultant - Clinical
Elisha Freisema is our Clinical expert with over 12 year of Clinical Research, Operations and Consulting experience. She is a certified clinical research professional.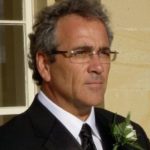 Dino Kasdagly
Executive Consultant
Dino has over 40 years experience in operations, product development, product management, cross-functional planning and execution, program management, organizational restructuring and reorganization in health care (provider and payer), and technology industries. Proven record of business turn-arounds, increasing operational efficiency and growth. Well versed in organizational change management and organizational alignment.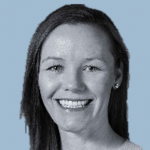 Camille Kuretich
Executive Consultant - Reimbursement
Camille Kuretich has extensive knowledge of nursing practice, health policy and reimbursement. She works with clients to secure reimbursement, provide education, create reimbursement strategy, guides and support materials.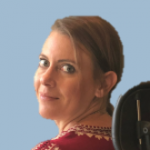 Michelle Lott
Executive Consultant
Michelle Lott has been on a mission, helping companies with all things regulatory – strategy and planning, regulatory submissions, audit preparation and remediation, due diligence, quality systems, compliance and more. She served a term on the FDA's Device Good Manufacturing Practices (CGMP) Advisory Committee,  Northwestern University's Kellogg School of Management Regulatory Affairs Professionals Society (RAPS) Executive Development Program graduate.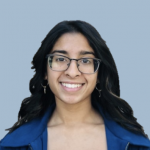 Anya Rajan
Business Analyst Intern
Anya Rajan is a rising junior at UC Santa Cruz studying computer science. She compiles and organizes data, writes articles about various relevant topics in the healthcare industry utilizing this data, and works on code that pertains to the business.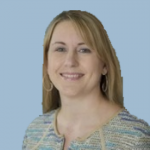 Michele Zoromski
Executive Consultant - Life Sciences
Michele Zoromski has an MBA from Carlson, undergraduate degrees in Chemical Engineering and Chinese. With vast international experience in Asia, Europe, and South America, Michele is a collaborative strategist, risk taker, and out-of-the-box thinker. She has over 23 years of experience within the Life Science Space.

Cathy Paper
Leadership/Executive Coach
Cathy has coached executives and managers at Best Buy, Paramount Pictures, John Deere and Apple, as well as many Minnesota-based privately held companies and service firms. Her naturally competitive nature – Cathy runs, played rugby and was a Minnesota State Tennis Doubles Champion – is inspiring and contagious.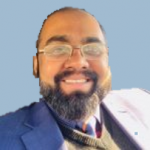 John Pappan
Executive Consultant - Regulatory
John is a seasoned Regulatory Affairs Professional focusing primarily on project management and regulatory compliance within the Medical Device and Bio-Tech Industries. He has professional experience in Medical Device Regulatory Affairs, Connected Healthcare, Artificial Intelligence, and a vested interest in business development.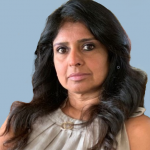 Nivedita Dolly Rajan
Business Development
Nivedita is a seasoned professional with experience in healthcare, finance and retail industries. Most recently she has been involved with business development, research and development in the healthcare and retail industries.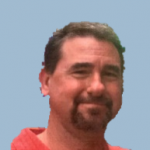 Gary Slowiak
Technology
Gary Slowiak  has over 20 years of Information Technology experience. He supports and provides technology guidance to our life sciences team.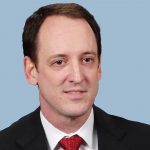 Scott Taylor
Finance
Scott Taylor is a finance and strategy leader with deep technical and leadership experience across the diverse industries of healthcare, financial services, and commercial airlines. His skills include financial planning & analysis, business process reengineering and cost optimization, technology finance, mergers & acquisitions, pricing, and change management.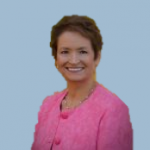 Beth Thompson
Executive Consultant
Beth has 40+ years of experience in Quality Assurance, Compliance and Regulatory Affairs for FDA-regulated products. From diagnostics to pharma to combination products to dietary supplements to veterinary, Beth's done it all. She also has extensive experience with government agencies, state licensing and international regulations.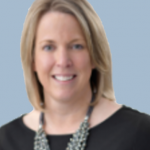 Kristin Nordling
Executive HR Transformation Consultant
Kristin is a trusted Human Resources executive with over 25 years of experience in senior HR leadership roles. Kristin helps clients execute seamless organizational transformations and acquisitions. She has held CHRO roles and led HR transformations for leading companies like Select Interior Concepts, UnitedHealth Group, Cargill, Thomson Reuters, Blue Cross and Blue Shield and Dessert Holdings.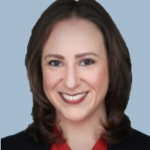 Anita Mercado
Senior HR Principal and HR Program Manager
Strategic and transformative Human Resource Leader committed to translating business objectives into strategic results. Leveraged growth strategy to recruit and build a dedicated team of HR professionals who delivered outstanding results and built a culture of performance, integrity, and alignment. Served as a Business Partner to the C-suite, proactively partnering to align strategy, culture, performance, and growth. Thrives on ideas and multicultural experiences that result in collaborative excellence.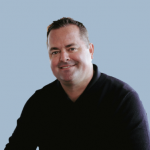 Eric Harkins
Executive HR Leadership and Talent Acquisition Consultant
Eric Harkins is the President and Founder of GKG Search & Consulting, a Minneapolis-based consulting firm that helps organizations Get talent, Keep talent & Grow talent. He is also a ForbesBooks author of: Great Leaders Make Sure Monday Morning Doesn't Suck; How to Get, Keep & Grow Talent. During his 25-year career in corporate America, Eric held leadership roles ranging from Manager to Chief Human Resources and Chief Administrative Officer.
VIKRITI along with its strategic partner GKG Consulting offers consulting services to help companies create a culture that high performers want to be a part of.
VIKRITI and GKG Consulting has partnered to provide consulting services to clients to get talent, keep talent, and grow talent.  GKG Consulting helps clients develop a high performance, successful culture of growth and talent.
VIKRITI and Leading Business Ventures has formed a strategic partnership to help clients develop success in commercialization, innovation strategy, and business development.
VIKRITI and Leading Business Ventures (LBV) has partnered to provide consulting services specializing in venture financing, acceleration, and business development.  They work with clients to enable technology-based ventures through offering analytics, data-driven insights, and a network of domain experts.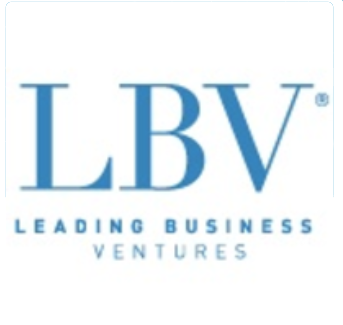 VIKRITI has partnered with Lean RAQA to offer services to construct strong regulatory strategies to establish a competitive advantage.
VIKRITI and Lean RAQA has partnered to enable clients to establish a strong regulatory strategy.  Establishing a strong regulatory strategy is a competitive advantage to help position clients for success in the marketplace.  Contents of a strong regulatory strategy include product classification, itemization of applicable FDA guidance documents, Quality Management system requirements, and analysis and recommendation for test strategies.  Servicing regulatory strategies in the medical devices, drugs, biologics, cosmetics, and food industries.

VIKRITI along with its strategic partner M.ZORO to provide LIfe Sciences Go to Market consulting services.
Expert consultant with 20+ years of experience in the healthcare (delivery, insurance, and device) industry. Bridges all facets of business to build and implement high-impact strategies that can evolve and grow to gain the competitive advantage.

VIKRITI along with its strategic partner ProCFO offers expert financial officers that are networked across industries, verticals, specializations, and situations.
VIKRITI and ProCFO has partnered to implement a systematic, sustainable, and scalable financial system that helps you achieve your goals. Their approach isn't a one-size-fits anybody structure but instead starts by understanding your perspective, learning what your switch is and recalibrating your entire financial system to have a deeper understanding of how things work and fit together.

VIKRITI and its strategic partner RockPaperStar provide exceptional consulting with strategic networking, to be able to make impactful connections, gain confidence, and reach goals.
VIKRITI and RockPaperStar has partnered to accelerate people into motion through networking coaching, sales training, and development.  They provide strategic guidance for clients and organizations to reach their desired results. Services include employee sales coaching, 1:1 coaching, leadership development and networking training.

VIKRITI along with its strategic partners TVS NEXT offers a wide breadth of Technology Services. 
VIKRITI and TVS Next has partnered to enable digital enterprises build next-generation solutions. We bring together  elegant experiences, robust engineering and insightful data strategy combined with our  "commonsensical" approach to help our clients re-imagine and thrive digitally.
Services Offered includes Product Engineering, Assurance, Data and Insight services. Onsite, Offshore and blended models supported,  with multiple locations in the US and India.

VIKRITI along with its strategic partner Well Solution Group offers a wide breadth of Healthcare services. 
VIKlRITI and Well Solution Group has partnered to offer a broad range of Health Cost Management, Quality and Healthcare Analytics services which include Fraud Waste and Abuse/ Payment Integrity, Claim Accuracy, Quality & Affordability Programs, Claim Process and Scalability, Clinical Programs Risk Arrangements Care Bundles, ACO, Capitation, and Network Agreements, Clinical Quality Utilization Management, HEDIS, Stars, Episode Grouping, Post Acute Care, Healthcare Analytics & Metrics, Value & Savings Model, Trends & Forecast.