Change begins with people™
Are your team members aligned to your corporate mission?
Using the VIKRITI Approach, we facilitate conversations, perform strategic analyses, develop operational playbooks, and streamline your business structures — all to harness the forces of change that drive your organization toward optimum performance. We've delivered proven results for start-up organizations and $80 billion industry leaders alike.
I've worked closely with VIKRITI to scale our enterprise for double-digit growth.
VIKRITI is especially adept at standing up large scale, complex programs with enterprise-wide change-management considerations. VIKRITI is masterful at identifying and partnering with key leaders, at building strategic alliances, and getting the organization to sustainable business transformation. Their ability to achieve alignment with key influencers gives them a "dragon slayer" effect!
Scaled "our enterprise for double-digit growth."
Read the latest articles and white papers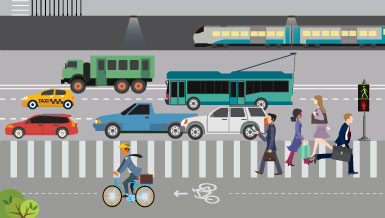 How Covid-19 Impacted the Industries that Support Your Commute Authored by Ayesha Rajan, Research Analyst at VIKRITI Management ConsultingIntroduction  As the Covid-19 Pandemic continues and remains at the forefront of our lives, companies and businesses are realizing...
read more
HARNESS THE FORCES OF CHANGE IN YOUR INDUSTRY