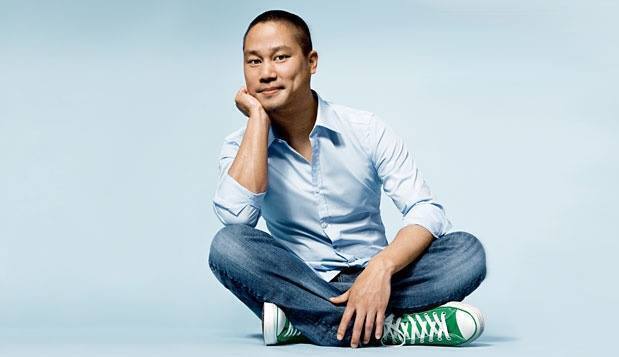 Remembering Tony Hsieh 
Authored by Ayesha Rajan, Research Analyst at Vikriti Management Consulting
"For people, character is destiny. For organizations, culture is destiny. " – Tony Hsieh
Introduction 
On November 27th, 2020 news broke that Tony Hsieh, former CEO of Zappos.com and serial entrepreneur, had passed away. Hsieh was a local icon, responsible for a great wave of arts, culture and technology within the Downtown area of Las Vegas, Nevada. He was also a venture capitalist and the author of a book called Delivering Happiness which detailed his entrepreneurial approach to business and life. In this week's article, we hope to honor Tony Hsieh by exploring a few of the lessons and ideas he set forth in his literature and how you can incorporate them into your business outlook to improve customer satisfaction. 
Discussion
One of the most important ideas that Hsieh sets forth in his book is something that he focused on heavily while at Zappos.com and that is the idea that the success of a company and its culture go hand in hand; this means that it's incredibly important to develop and foster a company culture with defined core values and goals. For employees at Zappos, the core values listed below were at the heart and center of every endeavor: 
1.Deliver WOW Through Service
2.Embrace and Drive Change
3.Create Fun and A Little Weirdness
4.Be Adventurous, Creative, and Open-Minded
5.Pursue Growth and Learning
6.Build Open and Honest Relationships With Communication
7.Build a Positive Team and Family Spirit
8.Do More With Less
9.Be Passionate and Determined
10.Be Humble
Hsieh also made sure to reinforce "The Four C's" of Commerce, Customer Service, Company Culture, Community as tools to deliver customer satisfaction into day to day operations at Zappos.
It follows naturally that another lesson Hsieh wanted to pass along was that good things take time. In a world where growth mindset takes over in terms of profits and followers, we look at the argument that growing efficiently and with purpose is more important than simply growing fast. When it comes to the core team of any effort, Hsieh argues that taking the time to verify a strong fit between the company, its culture and a new member is a critical investment. This means interviewing slowly and deliberately to ensure that a new hire not only understands, but is passionate about the mission and vision of the company. 
Tying into the idea of culture over numbers, Hsieh also stressed that engagement and loyalty was more important to a company's success than simply garnering media attention. For this reason, Zappos is highly focused on customer service and delivering the utmost satisfaction to its customers by investing funds that could have been allocated to advertisements towards their customers' experience instead. This means investing in expedited shipping and customer service availability; in return, customers of the company spread word of the company's desire to go above and beyond for their customers and drive traffic and media attention towards the online retailer through the word of mouth. 
This leads us to another lesson Hsieh hoped to impart on his readers – to help your company succeed, focus on delivering one thing and delivering it better than anyone else as a way to differentiate your company. This is why Zappos focused so heavily on its customer experience – by providing out of this world customer service, the company created an environment that brought customers back over and over again. Hsieh stressed that the one thing you choose for your company to excel at be the one area that is never outsourced outside of the company and something that can be worked on by all departments such that it ties together the company. 
Delivering Happiness also details other concepts that can help your company succeed and we absolutely recommend adding this book to your reading list. 
Conclusion 
Tony Hsieh was an entrepreneur and visionary whose ideas had a great impact on countless businesses, communities and people. He will be remembered and missed for his efforts to prop up other companies through authoring his book, his choice to reinvest his wealth into Downtown Las Vegas, which resulted in the revitalization of an entire city, as well as his generous and warm spirit. We hope that by bringing together a few of his ideas for you, his legacy will live on through our incorporation of his lessons into our businesses. 
Image Citation: Jeff Bezos via Instagram